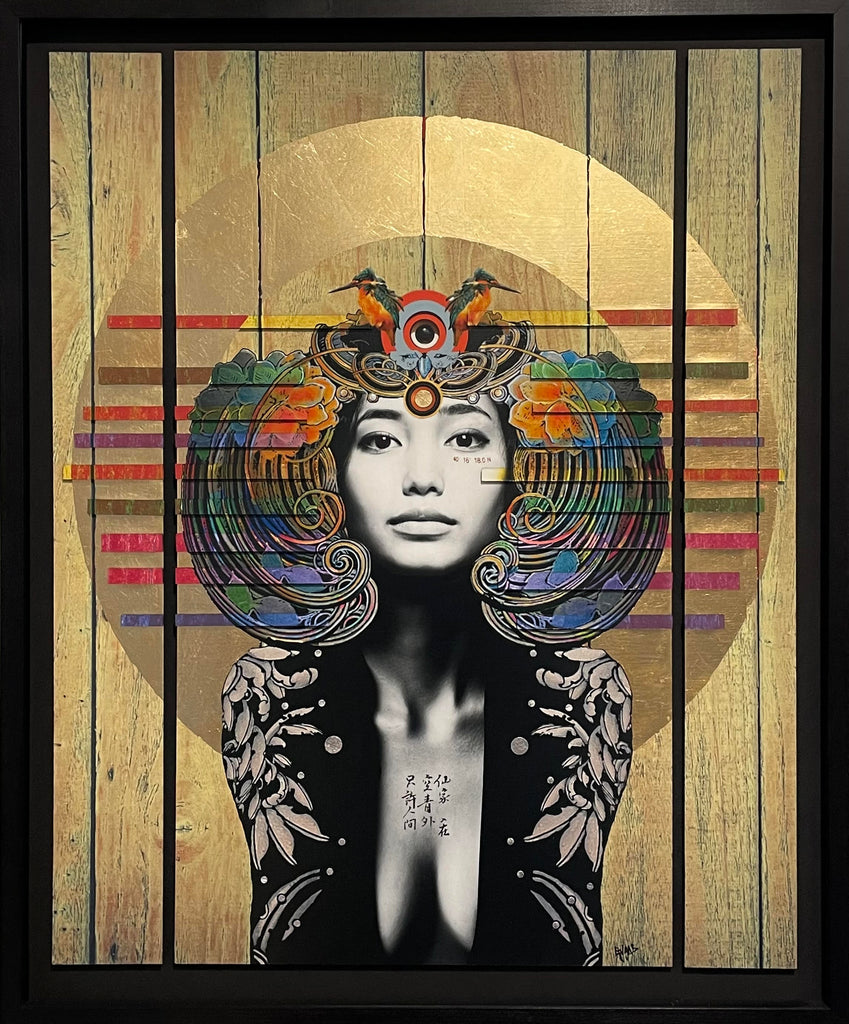 Sphinx 'Byobu' in Layers (Boutique Edition) by Gareth Tristan Evans
$1,541.00
We have run out of stock for this item.
Signed Limited Edition Giclée Print
A combination of digital and traditional design with hand-applied techniques in the application of acrylics, gold, silver and copper leaf.  
The artwork comprises of 3 panels in the style of the traditional Japanese 'Byobu' screens and are float-mounted and presented in a contemporary hand-stained charcoal frame.
Framed size: 76cm x 93cm 
Edition Size: only 15 editions with 3 Artist Proofs (other editions are available of this image in different formats, please enquire).

Please note each edition is different as each Urban Geisha is made to order
6 – 8 weeks order time - each piece is bespoke made (one currently available from the gallery)